Just to say thank you for my speedy pc repair,and for your patience in talking me through my email problem. I would be more than happy to recommend your services to my friends, and look forward to seeing you soon to discuss an update to something a little more portable.
best wishes,
Ken Cutty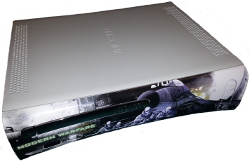 We repair Games Consoles.
Xbox, Playstation and others.
Xbox:
Xbox One
Xbox 360 Red
Red ring of death
Playstation
Yellow Light of Doom YLoD
Contact Us Now
To find out if we could help you or to get a free quote:
To find out if we could help you or to get a free quote:
Just to say thank you for my speedy pc repair,and for your patience in talking me through my email problem. I would be more than happy to recommend your services to my friends, and look forward to seeing you soon to discuss an update to something a little more portable.
best wishes,
Ken Cutty